Early Warning System e-bulletin - September 2018
Early Warning System e-bulletin - September 2018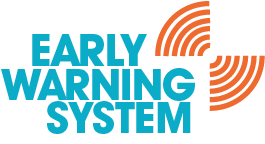 Last week, CPAG met with senior civil servants at the Department for Work and Pensions to discuss the concerns about universal credit which you have been raising on the Early Warning System. The officials were surprised to hear that claimants are still facing problems with housing costs contribution for non-dependents. Most importantly, they have undertaken to look at how they could fix these problems if we can send them some real life examples. This where we need your help: we need your case studies of clients affected by errors in paying the housing costs contribution.
On the Early Warning System and at our Universal Credit Housing Costs seminar in March you told us about the DWP telling clients that only the claimant can be exempted from housing costs contribution. We've also heard the opposite: that only the non-dependent's circumstances are taken into account in determining whether an exemption applies. We have heard about housing costs contributions applied in respect of the wrong non-dependent or the wrong number of non-dependents and housing costs contribution applied in relation to children, partners and short-term visitors. 
Advisers have told us about exempted claimants suddenly finding housing costs contribution applied to their award without any explanation.
Other advisers have told us that their clients are struggling because the amount of housing cost contribution has risen now they have migrated to UC and claimants who were exempted under legacy benefits are now subject to the deduction.
This is a genuine opportunity for advisers to tell senior civil servants how administrative errors and UC rules are affecting our clients and to persuade the ministers to take action.
If your clients have been affected by errors in the administration of housing costs contribution, either now or in the past, please let us know. We'd like to hear about clients who have lost out under the new housing costs rules when they migrated to UC. Equally, if you don't have a specific client in mind, we'd be pleased to hear your general impressions: has your service seen a rise in enquiries about housing costs contributions or have you had to raise the issue at liaison meetings with the DWP?
You can contact us on our easy-to-use case reporting form, by emailing ews@cpag.org.uk or by calling me on 020 7812 5226. Tell us what you think we need to know. We're not looking for personal details: we need issues not names.
Join CPAG in taking this opportunity to improve the administration of housing costs contribution for UC claimants. Please do forward this request to your friends and colleagues.
Thanks and best wishes

Dan Norris
Child Poverty Action Group