Early Warning System e-bulletin - November 2018
Early Warning System e-bulletin - November 2018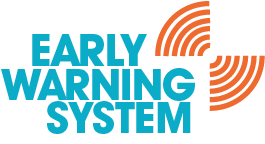 YOUR CASES PUSHING FOR CHANGE
November 2018 edition of CPAG's Early Warning System e-bulletin
Case studies invaluable in CPAG's work
Nearly 500 welfare rights advisers from all over England and Wales have been telling us about cases that demonstrate unfairness in the benefits system. 
CPAG collates case studies in our Early Warning System to inform our strategy for challenging government, whether that be through litigation or campaigning. It also tells us what advice and resources advisers need to best help their clients.
A big thank you to our best contributors so far:
Julia Harris, manager of Every Pound Counts at Lambeth Council – most submissions by an individual
Your Homes Newcastle – most submissions by an organisation and most responses to a call for evidence
We are hugely grateful to every adviser who has taken the time to complete an online form or email advice@cpag.org.uk about a case. Every case submitted has helped us to build awareness about problems, promote solutions, and empower you.
CALL FOR EVIDENCE: Mandatory Reconsideration gatekeeping
This month we're looking for cases of Mandatory Reconsideration gatekeeping. We want to hear about each time a client doesn't know whether or how to challenge a decision, and about when they are impeded or delayed from doing so. 
Examples so far include:
Claimants told to call the helpline rather than use their online journal entry to request MR

Unacceptable delays in processing MR requests

Claimants not notified of decisions
Tell us about your cases in our online form or email ews@cpag.org.uk. 
What's your problem?
A summary of the main issues that come through to the Early Warning System, and what we're doing about them.
Unsurprisingly, universal credit is a major concern for advisers. 90% of all Early Warning System submissions concern UC.
With 40% of submissions relating to DWP errors, poor advice, or both; it appears that advisers continue to battle with a system that fails to recognise or adapt to the complexities of the rules.
Transition from legacy benefits
Wrong advice
Advisers are telling us about claimants who have been wrongly advised to claim UC, either by the jobcentre or their local authority. We're also seeing uncertainty about whether claimants should claim UC whilst appealing a legacy benefit decision. Read our January 2018 Early Warning System e-bulletin for how to advise claimants who are appealing an ESA decision.
Do challenge and/or complain to organisations who advise incorrectly, particularly if it results in a loss to the claimant. You may want to flag the issue with your local DWP partnership manager, councillors or MP. Remember that judicial review is an option. CPAG runs regular Judicial Review training and in January 2019, will be starting a Judicial Review project to empower advisers.
If you're not sure what to advise your client, contact CPAG's Adviceline on 020 7812 5231 or advice@cpag.org.uk.
Worse off
We're receiving a lot of submissions demonstrating that claimants are worse off when they move onto UC, such as:
Losing the severe disability premium

Young people (aged under 22) refused housing costs

Lower standard allowance (no increase for parents under 25)
CPAG continues to challenge the government about the loss of the severe disability premium. Recent amendments to the draft managed migration regulations allow for compensation to claimants who lose the premium when a change of address triggers a UC claim, but it's not enough.
The Universal Credit and Jobseeker's Allowance (Miscellaneous Amendments) Regulations 2018 come into force on 31 December 2018 which restore the housing costs element for 18-21 year olds. Until then, the Housing Costs element remains unavailable to 18-21 year olds unless they satisfy an exception. 
If you have a case regarding a young parent (aged under 25) on universal credit, please let us know. CPAG is considering a legal challenge with regard to the failure to increase standard allowances when the claimant becomes a parent, as in legacy benefits. You can submit your case online using our Test Case Referral form.
Housing Costs problems
The majority of reported problems with the UC Housing Costs element concern the DWP's administration of the benefit, rather than the rules governing entitlement.
Reports include:
Housing costs contributions (for non-dependants) repeatedly applied erroneously despite exemptions applying

Single claimants in joint tenancies treated as liable for only 50% of the rent even though no other joint tenant is in occupation

Delays in payment of the Housing Costs element, correcting errors and backdating entitlement appropriately
CPAG has been liaising with the DWP to have these problems acknowledged and addressed. The DWP has recognised the problem with housing costs contribution exemptions "falling off" the claim each assessment period and is resolving this manually for the time-being.
Single claimants with joint tenancies may be treated as liable for 100% of the rent in accordance with Regulation 25(3)(a)(ii) and paragraph 2 of Schedule 2 to the Universal Credit Regulations 2013 and the DWP's decision maker's guidance (at paragraph F2089). The remaining tenant may need to explain that the non-occupying party is not paying their share of the rent, all of the rent must be paid to permit continued occupation of the accommodation, it isn't reasonable for the remaining tenant to have their tenancy changed (which can incur considerable expense and affect the family's housing rights), and it is otherwise reasonable in all the circumstances to treat the remaining tenant as liable for 100% of the rent, as their landlord and the court would treat them as liable for and evict the family for non-payment of rent.
Where there are issues retrieving backdated entitlement, you may want to progress straight to appeal to the First-Tier Tribunal. For example, a claimant queried their housing costs element from the start of their claim; their entitlement is adjusted from the current assessment period onwards but no backdated amount is awarded to the start of the claim. In this scenario, the DWP had been asked to revise a decision made at the start of the claim, but treated the request as a change of circumstance resulting in a supersession. The request for a revision had therefore been considered and refused; and a right of appeal arose, albeit without a mandatory reconsideration notice being issued.
If you're not sure what to advise your client, contact CPAG's Adviceline on 020 7812 5231 or  advice@cpag.org.uk .
Keep sending your example cases into our Early Warning System to give us the evidence we need to keep pushing for change. 
Starting UC claims
We know that in March 2018, 29% of all UC claims since November 2017 had not been paid. Advisers continue to tell us about problems getting a UC claim started.
We've heard about:
Claimants having to claim repeatedly until first payment made due to claim closures

Claimants unable to start or maintain claims due to lack of reliable internet access

Claimants struggling to get claim up and running when there's no entitlement until after an assessment is completed

Long delays for claimants starting claims when they have support needs
Your cases fed into CPAG's response to the SSAC's consultation on universal credit managed migration. As a result, the draft managed migration regulations were amended to include a longer notice period and automatic backdating. CPAG will keep pushing for the DWP to take greater responsibility for creating new UC claims when managed migration rolls out. 
Residence conditions
Advisers are telling us about poor decision making that leaves migrant families destitute. Delays in reconsidering decisions cause unnecessary hardship for families who do in fact satisfy right to reside and habitual residence conditions.
CPAG has created a Right to Reside Flowchart to help advisers to quickly check whether a claimant has adequate right to reside to claim benefits, and continues to run regular right to reside and habitual residence training. CPAG is concerned about the poor decision making on right to reside for universal credit claimants and continues to encourage the submission of cases to our Early Warning System.
Coming up
CPAG's agenda over the coming months:
What can you do to help CPAG get the benefits system changed?