Early Warning System e-bulletin - February 2019
Early Warning System e-bulletin - February 2019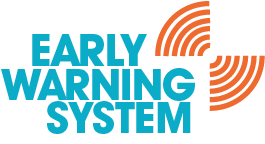 FIGHTING THE GOOD FIGHT
February 2019 edition of CPAG's Early Warning System e-bulletin for England & Wales
What's your problem? 
An overview of the main issues coming though to our Early Warning System in recent months
CPAG collates case studies in our Early Warning System to inform our strategy for challenging government, whether that be through litigation or campaigning. It also tells us what advice and resources advisers need to best help their clients.
We've received over 150 submissions in the past two months.  The most common issues raised by advisers in December 2018 – January 2019 have been:
Universal credit claimants worse off than legacy benefit claimants
Habitual Residence Test failures
Universal Credit housing costs problems
We're also seeing a rise in submissions concerning:
The effects of Universal Credit conditionality
The rights of claimants eligible for the Severe Disability Premium
System problems with Universal Credit such as:

​Real Time Information glitches
No claim process for claimants without a National Insurance number
Digital first policy letting down vulnerable or less IT literate claimants
We are hugely grateful to every adviser who has taken the time to complete an online form or email ews@cpag.org.uk about a case. Every case submitted has helped us to build awareness about problems, promote solutions, and empower you.
CALL FOR EVIDENCE: Natural migration onto UC
This month we're looking for cases concerning natural migration onto Universal Credit. We want to hear about what you're seeing when claimants move onto UC. Remember, we want to hear about the good as well as the bad.
Examples so far include:
Claimants incorrectly advised to claim UC

UC awards less than legacy benefit equivalent

Problems starting claim digitally and/or complying with claim process

Unclear calculation of UC awards

Failure to include relevant elements

Conditionality at start of claim, if not for longer

Issues budgeting for monthly assessment period
Tell us about your cases in our online form or email ews@cpag.org.uk. 
What's up with Universal Credit?
Update on recent developments in Universal Credit
Assessment period inflexibility
Advisers will be aware of the havoc caused by the strict monthly assessment periods applied in Universal Credit, particularly for working claimants who receive their wages more than once in an assessment period. Your cases contributed to our Rough Justice report which details the problems caused. 
For many claimants, the resulting fluctuations in entitlement make it impossible for them to manage their household budgets. Even more concerning, some claimants have also been losing out on work allowances, so as well as unpredictable variances in their awards, they are contending with receiving less than they would if their monthly pay was received only once each assessment period. 
What did we do about it?
CPAG took legal action as part of our test case strategy. On 11 January 2019, the High Court ruled that the DWP had been incorrectly interpreting the regulations. You can read the judgement on the R (Johnson, Woods, Barrett & Stewart) v SSWP [2019] EWHC 23 (Admin) page of our website.
The wording of regulation 54 of the Universal Credit Regulations 2013 requires earned income to be calculated "in respect of an assessment period" and "based on the actual amounts received in that period". The Court stated (at paragraph 51 of the judgement) that "the amount of earned income to be deducted is not necessarily the amount actually received in an assessment period but is to be based on those amounts."
This case concerned single working mothers who were being paid monthly, but the judgement could potentially affect the treatment of other workers who are being paid weekly, fortnightly or 4-weekly. It is yet to be seen whether the DWP will make changes to attribute wages to the dates when they were earned rather than only when they are received.
What happens next?
The next hearing is on 26 February 2019, when the Court will rule on the remedy due to the claimants in the High Court case. The DWP will then have 21 days to appeal. The DWP initially indicated that claimants who receive monthly pay more than once in an assessment period should notify their work coach, so that the award may be corrected manually. However, we are awaiting an official response which may follow the hearing on 26 February 2019.
Once the outcome of the case is known, advisers will know whether to appeal Universal Credit decisions on the grounds that the regulations have been applied incorrectly; or to seek judicial review on the basis that the DWP has failed to interpret the regulations correctly. You can keep track of our progress in this case on the Universal Credit assessment period inflexibility test case page of our website. If you're not sure what to advise your client, contact CPAG's Adviceline on 020 7812 5231 or advice@cpag.org.uk
In the meantime, please keep telling us about cases where monthly assessment periods affect claimants. Complete an online form or email ews@cpag.org.uk to keep us informed about how this issue affects your clients.
Two Child Limit
You have been telling us about the detrimental effect of the two child limit on larger families, which has fed into our work challenging the policy. CPAG has been legally challenging the policy since August 2017 as well as consistently raising concerns with government and parliament. Over the past year or so, there have been some concessions and developments.
What's changed?
In November 2018, the Child Tax Credit (Amendment) Regulations 2018 removed the ordering requirement for the non-parental care (adoption, fostering and kinship) exception so children joining families under a non-parental care arrangement would always qualify for the exception, regardless of whether they joined the family before or after a second child was born to the family.
In January 2019, the Universal Credit (Restriction on Amounts for Children and Qualifying Young Persons) (Transitional Provisions) Amendment Regulations 2019 introduced transitional protection in Universal Credit for children born prior to 6 April 2017. Families with more than two children are able to start a new claim for Universal Credit (from 1 February 2019) onwards and have the two child limit applied to them in the same way it would have been applied in Child Tax Credit (so elements for children born before 6 April 2017 will continue to be included regardless of whether they are the third or more child).
What's next?
CPAG continues to challenge the two child policy. The Court of Appeal heard our case in December 2018 and we are waiting for the judgement. You can keep track of our progress in this case on the Two Child Limit Challenge test case page of our website.
In the meantime, please keep telling us about cases where you encounter the two child limit. Each case helps us push for change. You can complete an online form or email ews@cpag.org.uk.
Disabled claimants losing SDP
Our Early Warning System has recorded over 30 cases in the past year of disabled claimants being worse off on Universal Credit as a result of losing the Severe Disability Premium when naturally migrating. In February 2018, CPAG started a legal challenge about the lack of transitional protection for disabled claimants who lose out on being forced onto Universal Credit (even when their legacy benefits should not have stopped).
What's changed?
In January 2019, the Universal Credit (Transitional Provisions) (SDP Gateway) Amendment Regulations 2019 inserted regulation 4A into the Universal Credit (Transitional Protection) Regulations 2014. From 16 January 2019, claimants who received the Severe Disability Premium in their legacy benefits in the past month are excluded from claiming Universal Credit in the natural migration phase.
The draft Universal Credit (Transitional Provisions) (Managed Migration) Amendment Regulations 2018 made provision for compensation, in the form of transitional payments, to Universal Credit claimants who would have been excluded from claiming, had the exclusion applied at the time they claimed. However, those regulations have not yet come into force and in some scenarios, the proposed provisions do not fully compensate for the loss of the SDP.
What's next?
The SDP gateway is now in effect so claimants receiving the premium in the month prior to attempting to claim Universal Credit, will not be able to start a claim. Please let us know about your cases where the SDP gateway applies so we know if the system is working. We are mindful that:
There may be problems for claimants who are only receiving SDP in their Housing Benefit (for example because their DWP administered benefit stopped over a month ago)

PIP claimants who start their UC claim before their PIP is decided don't appear to be protected
CPAG is continuing with the legal challenge. The case was heard in the High Court in January 2019 and we are waiting for the judgment. We're hopeful that the outcome will help all disabled claimants who lose out when naturally migrated onto Universal Credit, including:
Claimants who lose the SDP and don't receive sufficient transitional payments to cover the loss

Claimants who lose the Enhanced Disability Premium and don't receive the Limited Capability for Work Related Activity element

Claimants with a disabled child who receive lower disability elements in respect of that child
You can see our progress in this case on the Universal Credit, disability and transitional protection test case page of our website. Do keep telling us about your cases so that we can keep pushing for change. You can complete an online form or email ews@cpag.org.uk.
The draft managed migration regulations (which contain provisions for transitional SDP payments) are due to be debated in parliament this month.  It remains to be seen whether the current version of the draft regulations will come into force. If you're not sure what to advise your client, contact CPAG's Advice line on 020 7812 5231 or advice@cpag.org.uk.
CPAG's agenda over the coming months: