Early Warning System e-bulletin - August 2018
Early Warning System e-bulletin - August 2018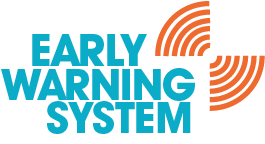 Since 2013 dramatic changes to the benefit system have altered the way many people claim benefits, how much they are entitled to and what they are expected to do to keep their full entitlement. Thousands more people will be affected by these welfare reforms as universal credit, arguably the biggest change, is rolled-out nationwide.
The Early Warning System (EWS) gathers information and case studies about families and individuals affected by these changes. 
We analyse enquiries made to our advice service, submissions from advisers and the cases we see at our food bank advice service to identify emerging problems.
By gathering data direct from advisers and claimants we can better:
Identify systemic problems with UC, either administrative or inherent within UC itself

Explain the impact of welfare reform to politicians and the media

Suggest improvements to the benefit system which would reduce child poverty and make the system fairer

Promote solutions advisers can use to support their clients when things go wrong
We have been talking to universal credit director general Neil Couling and secretary of state Esther McVey about the roll-out of UC. Using reports submitted by advisers to the EWS we set out the eight most significant problems with universal credit.  The more reports we get from advisers, the stronger our evidence is when we talk to the Department of Work and Pensions. So we need you to get involved with the EWS.
If you are working on an intractable problem, a case which exemplifies the difficulties a community you work with are having with their benefits or an issue which you would like the wider world to know about, we want to hear from you. 
You can contact us via our case reporting form, by email, or by calling 020 7812 5226. We need basic details and it only takes a couple of minutes to submit a case study. We treat all our case studies with complete anonymity. 
In return we will keep you informed about EWS activities and successes. You'll be first to receive our reports and newsletters.
In each edition of the e-bulletin we look in detail at an issue which has been raised on the EWS. This month we look at the housing costs contribution in universal credit.
HOUSING COSTS CONTRIBUTIONS RETURN TO HAUNT UNIVERSAL CREDIT CLAIMANTS
The Department of Work and Pensions has recently confirmed to CPAG what advisers contacting the Early Warning System (EWS) have been suggesting for several months: the system of removing the housing costs contribution from claimant's universal credit award when they, or the non-dependant are exempt has to be done manually in each assessment period, because the right software has not been added to the UC computer system.
Whether this delay in fully automating the UC system is at the root of problems we are hearing about the administration of housing cost contributions (HCC) is not clear. However there is no doubt that many UC claimants are having real difficulties getting the right UC award, often because of the misapplication of HCC rules. 
Problems we have heard about on the EWS include:
HCC applied to claimants who are exempted

HCC applied in respect of non-dependants who are exempt or are not counted as non-dependants

DWP staff giving partial or wrong advice to claimants about who is exempted from HCC

HCC removed when a claimant or the non-dependant is exempt only to mysteriously reappear in subsequent assessment periods.
What are housing costs contributions?
Normally, if you are liable for rent and have a sufficiently low income, a housing costs element, designed to help you pay that rent, may be included in the calculation of your universal credit entitlement. 
Housing costs contributions (HCC) are deductions from your housing costs element made because you share your home with a person who is not dependant on you. Under housing benefit (HB) these deductions were called a non-dependant deduction. 
One of the big changes that UC introduced is that the HCC is a set figure of £72.16 per month. Under HB the amount of the deduction varied from £15.25 to £98.30 per week, depending on the non-dependant's circumstances. This means some claimants will gain from the introduction of UC rules (for example if their non-dependant has high earnings) while others will lose out, particularly as the exemption criteria have been tightened up (see below).
It is important to check whether the person living with you is counted as a non-dependant or not and whether either of you is exempt from HCC. 
A child or your partner are not non-dependants, but an adult child or friend who lives with you might well be. Other people who are not non-dependants include foster children, someone who pays rent to live with you (a lodger or sub-tenant) or someone you pay rent to (ie your landlord).
A temporary guest is not a non-dependant nor is someone who only gets their mail sent to your address. If the situation is not clear, the DWP will take into account factors like your relationship, time spent at the address, whether the non-dependant has another home or pays rent for somewhere else and where they keep their belongings.
Exempt from housing costs contribution?
Even if the person you live with is counted as a non-dependant, you or they may be exempt. No HCC is used to reduce your UC if you:
Are certified blind/severely sight impaired

Receive attendance allowance (AA), the middle or high rate of the care component of disability living allowance (DLA), any rate of the daily living component of personal independence payments (PIP) or armed forces independence payment (or you would be getting these benefits were it not for the fact that you are in hospital)
​It may be helpful to quote schedule 4 paragraph 15 and 16 of the UC Regulations (2013) if you are in dispute with the DWP about an exemption.
No HCC is deducted from your UC award if the non-dependant living with you is 
Receiving any of the above disability benefits or carers allowance or pension credit

A prisoner

Under 21

An adult child (including your partner's child or a step child) who is deployed on military operations (as long as they lived with you before they left and intend to return to your home)

Responsible for a child under five
Advisers will recognise these rules as a simplified version of the rules that apply under housing benefit.
What should the claimant or their adviser do?
CPAG has heard from advisers who have been told by the DWP that either exemptions only apply to the claimant or only apply to the non-dependant or that either are not in practice exempted by their circumstances. We have also heard of exemptions unaccountably lifted and HCC deducted several months into a UC claim. It is important that you check (i) that the person living with you is a non-dependant and (ii) whether or not they are exempted.
To prevent future problems make sure you tell the DWP as soon as possible if you or your non-dependant are awarded an exempting benefit or have another change in their circumstances (e.g. the non-dependant has a baby) which exempts them.
Keep checking the account
It is not possible to tell whether an HCC has been deducted from your award by checking the details on your journal. In light of instances of HCC unaccountably returning to haunt exempted claimants, it is vital that claimants check their rent account and query "tell-tale" reductions in award (particularly if the deduction is for £72.16) using their journal.
If an HCC is wrongly deducted from your UC award, use your journal (or a letter) to request a 'mandatory reconsideration' and show why the HCC should not be applied (e.g. a PIP award letter) Although the law takes precedence over guidance, it may be worth pointing DWP staff to their own internal guidance Advice for Decision Makers. Para F3150 sets out which claimants and non-dependants are exempted from HCC. If the mandatory reconsideration does not change the decision, you can ask for an appeal.
If you or the non-dependant are awarded a benefit which provides exemption from HCC, the HCC will be lifted from the beginning of the assessment period during which the exempting benefit was awarded. There are no requirements that the award of an exempting benefit be reported within a specific period.
If the change of circumstances which exempts you or the non-dependent from HCC is not related to the award of a benefit (e.g. the non-dependant has a baby) and you report the change within the assessment period in which the change occurs the HCC will be lifted from the start of that assessment period. 
If you report such a change in circumstances (i.e. not relating to the award of a benefit) after the end of the assessment period in which the change occurred, the HCC will be lifted from the beginning of the assessment period in which you report the change. However if you make the report no more than 13 months after the change occurs and show good reason for making the report late, the HCC will be lifted from the beginning of the assessment period in which the change occurred.
Tenants, sub tenants and lodgers
HCC are not deducted for lodgers and tenants, who are not seen as non-dependants (rather than being exempted from HCC). However, rental income from a room you rent in your home is not counted as income in the calculation of your UC entitlement.
Next edition…Return of the cliff edge: prescription charges and free school meals in UC
We are getting a steady flow of case studies reported to the Early Warning System. These are invaluable to our work to improve the benefits system. If you are one of the advisers who have got in touch with the EWS, thanks!


 

Since the EWS started in September 2017 we have had a series of reports of working UC claimants who are paid early or paid on a non-monthly schedule. Such people either get less entitlement than colleagues with different assessment periods or receive no UC when they are perceived to have been paid twice in an assessment period. Some are even benefit capped in subsequent months!  

We are about to publish a major report on this problem, which makes several suggestions as to how to improve UC for working claimants. If you work with working UC claimants or if you are a working claimant yourself, the report is an invaluable guide to how UC is often a poor fit for low paid workers. Keep an eye on our website for more details.


 
We've improved our reporting process. We now use a Wufoo form which makes the process even easier for you. None of the form fields are compulsory so you can give us only the information you want to. Whatever you decide to tell us about a case, we will never use any personal or identifying details in our work and will never quote you, your organisation or your client without getting express permission beforehand.